Keith Gomez
Pastor Gomez's passion for camp started shortly after his salvation. While taking a group of young people from his home church to a camp in Comfort, Texas, God began working in his heart about things he needed to change as a new Christian. From that point he saw the impact that Bible camp could have on young people and adults alike.
While pastoring at Northwest Bible Baptist Church over the past 36 years, Pastor Gomez has hosted many camps for couples, families, and young people. It has always been his vision to have a family camp where all members of the family could see revival happen at the same time. As this burden grew, God opened the doors for the church to purchase Cedar River Baptist Camp...and 10 years later, Kyte River Revival Campgrounds.
As with all the ministries born from Pastor Gomez's vision, Kyte River Revival Campgrounds exists to help the next generation. 
---
Dan Woodward
Pastor Woodward has been privileged to serve at the First Baptist Church of Dwight, IL, since 1984. He has always had a burden to invest in the next generation of Christian young people. With the teamwork of his church, Evangelist Tim Booth, pastors, assistants, evangelists, missionaries and so many others, he has hosted the Midwest Christian Boys' Football Camp, the Midwest Christian Ski Camp, school tournaments, and other events which emphasize the preaching of God's Word to focus the hearts of young people on choosing God's will for their lives.
While in Bible college, Bro. Woodward met Bro. Gomez and realized God's hand was on him. They soon became close friends. Throughout the years, as Bro. Gomez has called upon Bro. Woodward to assist in various areas, he has always been willing to step in and help out. 
When recently asked to help, once again, he was willing to serve as the Director of Operations for Kyte River Revival Campgrounds.
He hopes that you will see the vision of what God will do with this camp, and join together to invest in this exciting ministry.
---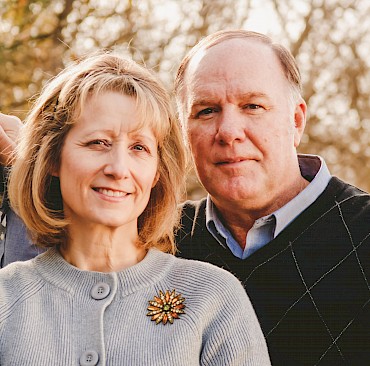 Todd Oprzedek
Bro. Todd Oprzedek was saved in 1991 at Northwest Bible Baptist Church in Elgin, Illinois, under the pastorate of Dr. Keith Gomez. He was called to the camp ministry at the age of 11. He graduated from Providence Baptist College in 2007 and began working in the camp ministry at Camp Maverick, a ministry of Northwest Bible Baptist Church. In 2009, when Cedar River Baptist Camp was purchased by NBBC, he became the Camp Director. In 2017 he married Rebekah (Hon) Oprzedek. God has given Bro. Todd the desire of his heart by directing the camp that made a lifelong impact on him as a junior camper years ago.
Email: todd@kyteriver.com
---